We are happy to announce that we will be hosting our Family Day 2021 on May 14, at Six Flags over Georgia, Atlanta's thrilling theme park filled with exciting rides and attractions!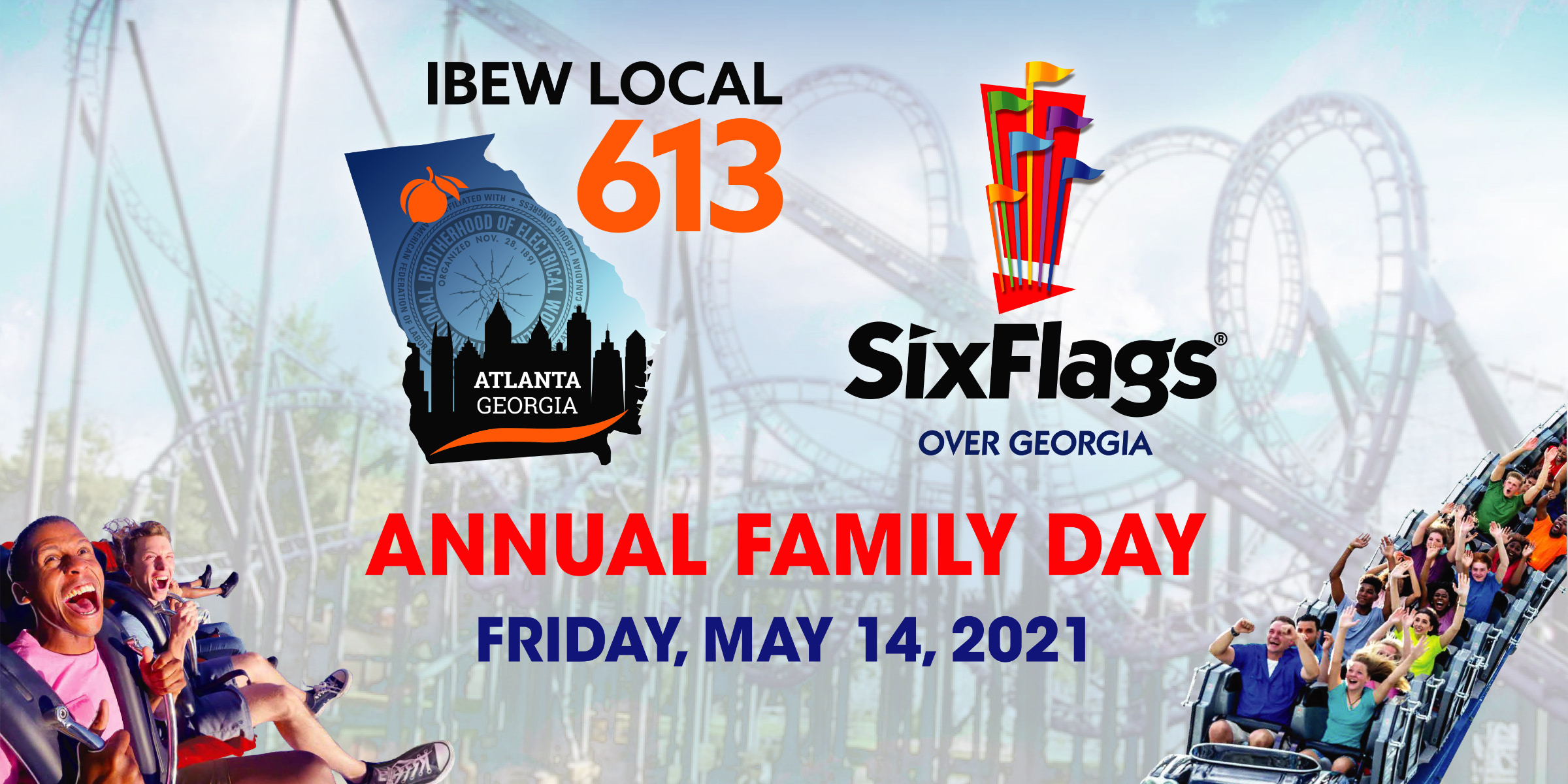 View Event Flyer | View Ticket Instructions
HOW DO I GET TICKETS?
Visit sixflags.com/overgeorgia
Enter promo code IBEWMEMBER in the top right corner of the page
Select the desired quantity of free tickets (up to 5)
Enter your Membership Card Number as the Gift Code
Press "GO" to complete the process and redeem your tickets
NOTE: YOUR TICKETS CAN ONLY BE SECURED BETWEEN MAY 3 - MAY 9
NO EXCEPTIONS!
Dues must be paid through May 2021, and Death Benefits at 1817 on or before April 22
If you would like to purchase additional tickets, go to sixflags.com/overgeorgia and enter promo code IBEWGUEST. Tickets will be $38 per additional ticket.
For Retirees and BA members, if you need assistance obtaining your card number, please call the Financial Secretary Office at 404-523-8107 Ext.221.
FAMILY DAY DETAILS
Park hours: 6 p.m. - Midnight
All-you-can-eat buffet: 6:30 p.m. - 9:30 p.m.
Free parking is included
Free summer return ticket to Six Flags White Water
Fireworks Show
Six Flags Season Passes are not valid for this event.
If you have any questions, please send an email to sfogsales@sftp.com for assistance.
We look forward to seeing you all there!