The Local 613 Six Flags Family Day — an evening of roller coasters, water rides, delicious food and union solidarity – is less than a month away.
"It's going to be fun," said Business Manager Kenny Mullins. "Our Six Flags Family Day is one of my favorite events that we do. It's a good time. We're excited."
The event takes place this year on May 20, from 6 p.m. to midnight.
Each Local 613 member can receive up to five free tickets for entry. This includes the ticket for the member. Children under 2 are free (no ticket required). Each person entering the park also will receive a free White Water Return Ticket to be used between June 1 and June 30, 2022.
Additional tickets can be purchased online for $39 through the Six Flags website.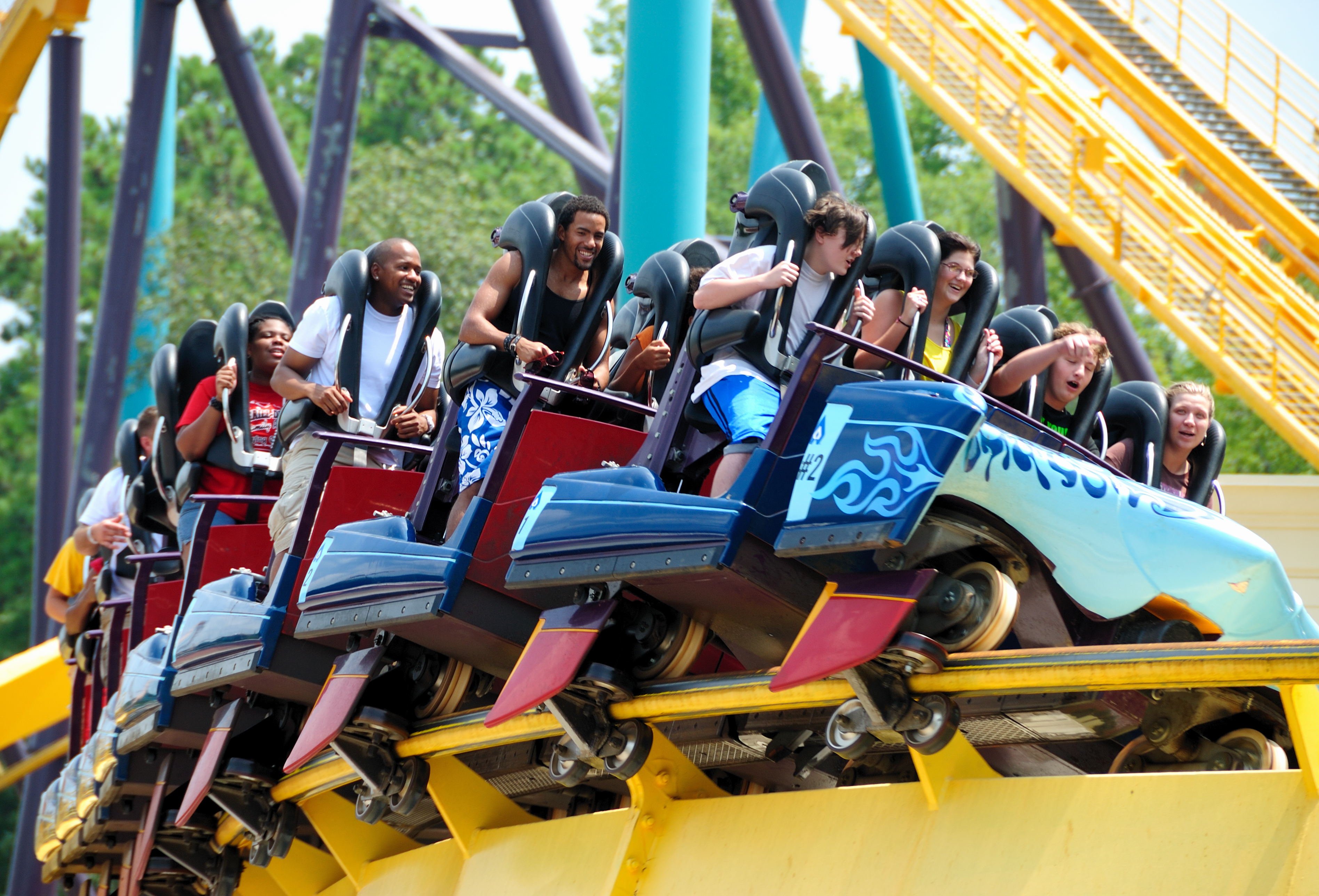 There will be a fried chicken and beef hot dog dinner served from 6:30 to 9:30 p.m. Baked beans, potato chips, ice cream bars and fountain drinks will also be served. Vegetarian options are available upon request.
The online ticketing process will take place from May 9 through May 16. To be eligible, members will have to have their dues paid through May 2022 and 1873 on their Death Benefits (unless they are not allowed to participate in Death Benefits, are a Retiree or are a B.A./Manufacturing member).
Wheelchairs and strollers will be available upon request at no cost on a first-come, first-served basis until all are loaned out.
A great day for family fun and union solidarity
This year's event coincides with the AEJATC Apprenticeship School's Graduation Day. The park is going to allow graduates of the 2020 and 2021 classes earlier park access. Graduates and their families will be able to attend the graduation ceremonies and then have a few hours to enjoy the rides before members arrive at 6 p.m.
Our Six Flags Family Day is one of the best times of the year. It's a memorable time for the whole family, and a great opportunity to connect with your fellow Brothers and Sisters and their families through union solidarity.
We look forward to seeing you there!